Hey Folks. Laine from Digital Creator Sioux Lookout here!
I recently travelled to Bearskin Lake First Nation to do digital photography workshops with the gr 7 and 8's at Michikan Lake School. This trip was made possible through a partnership with Kwayaciiwin Education Resource Centre's "Specialist in the Classroom" Project. The intention of this project is to leave students with skills, knowledge, and understanding relating to the "Specialist's" field of work or interest. This opportunity allowed me to share technical skills with the students as well as encourage them to explore creativity through technology.
Bearskin Lake is a community of 500 people located 400km north of Sioux Lookout. The community is accessible year-round by air and seasonally through winter roads. Travelling with a fellow Kwayaciiwin Specialist Migwin Orzechowska (videographer/jewellery maker), we loaded up our collective gear and left Sioux Lookout on a small 20 seater plane with a quick stop over in Sachigo Lake and then on to Bearskin.
Migwin and I were met at the airport by Principal Jason Singh, and driven to our lodging for the next few days at the Bearskin Lake Band Office. We dropped off our gear and headed over to the school to say hi to 7/8 teacher Amy Schwindt and her class. Before leaving, Amy brought me to the staff room to show a large black hard case with 8 GoPros still in the boxes, and another box full of various mounts. In the moment, we decided to slightly  pivot the workshop I had originally planned to include the GoPros. The DSLR workshop I had planned would be compressed in order to allow more time for the students to learn and explore the technology that was already in their school, and that they could use after I was gone – unlike the DSLR's that would be going back with me.
The DSLR portion of the workshop started with an intro to some camera mechanics and how shutter speed, aperture, and light sensitivity work together to produce a desired result. We experimented with changing these settings under different conditions and comparing the results. A fun way we illustrated this was through light painting which produced some really cool results! Here's some light painting by Abby, Cyris, Ahab, Colby and Anthony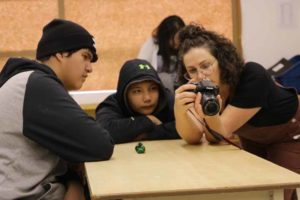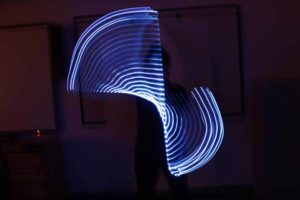 We ventured outside in the afternoon to give outdoor photography a try. The students took some great photos at the beach of the landscape, some vegetation and each other. Photos by Annika, Karlene, Ashton, Phoenix, Larissa and Praylene.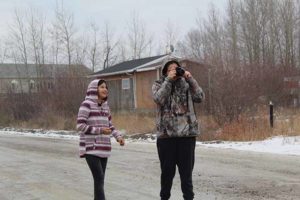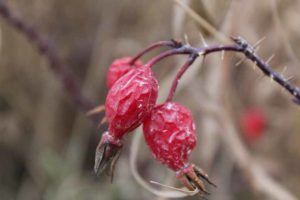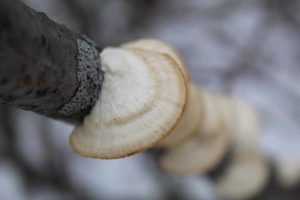 The second day was dedicated to GoPros. We headed down the road and through the bush to a spot called "big rock". The students experimented with taking videos the whole time, using a few of the different mounts provided in the box. We stopped at the Tarzan swing, which they normally use to swing off of in the winter when there's a lot more snow. But what a great opportunity to take some sweet actions shots with the GoPro.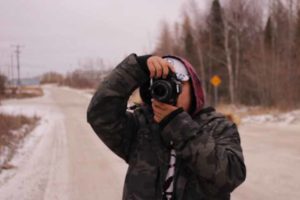 I'd like to thank the Students at Michikan Lake School Teacher Amy Schwindt, Principal Jason Singh and the school administration for a great workshop. Can't wait to come back!