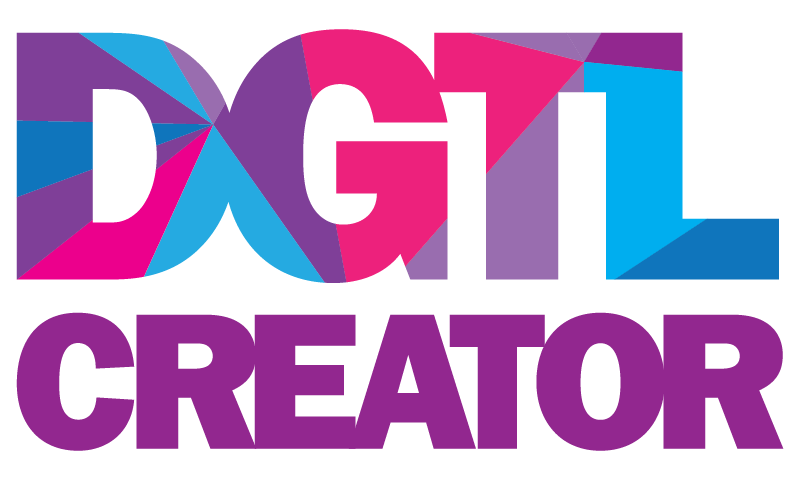 News
We are still buzzing with excitement following our Grand Opening weekend! Huge thank you to all the partners, friends, staff, and members of the community that came out to visit us at Digital Creator North Bay on Saturday and made this event possible. Thank you to our funders at Canada Council for the Arts and the Ontario Trillium Foundation. We appreciate all of your support as we continue to grow into our new, vibrant, youthful, and exciting location at the Capitol Centre.
The staff at Digital Creator had a blast connecting with members of the community and were proud to show off all their hard work to develop the space for youth. Along with tours of the location, youth also had opportunities to experiment with digital art on the iPads, test out VR with the Oculus Quest 2, and gaming on the Nintendo Switch. Attendees were also treated to a live DJing Demo, hosted by local legend, DJ Margaret Scratcher (aka the one and only, Holly Cunningham)!
Here are some photo highlights from the weekend:
We would also like to extend a special thank you to our local MPP Vic Fedeli and local MP Anthony Rota, who were unable to attend the event but awarded Digital Creator North Bay with Certificates of Congratulations in honor of its grand opening. Pictured below: Matt Sookram, a representative on behalf of MP Anthony Rota, presenting N2M2L Executive Co-Director, Sharon Switzer, with a Certificate of Congratulations.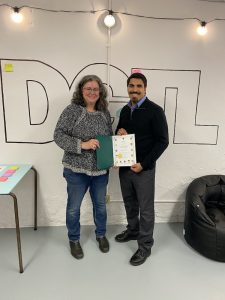 Couldn't make it to our Grand Opening? Don't worry! Digital Creator North Bay is open, Tuesday, Wednesday, and Thursday nights from 3-6pm and offers all youth a free, safe, and welcoming place to hang out, socialize and be creative while exploring the world of digital media!
Event Coverage:
Free new arts space for youth opens in North Bay – Jaime McKee, CTV News
N2M2L helping students gain digital media skills – Matt Sookram, BayToday.ca
Free digital and media arts program for youth 11 to 19 years old – Linda Holmes, BayToday.ca
New digital arts initiative for youth in North Bay – Richard Coffin, MyNorthBayNow.com
Digital Creator Summer Camp for Kids!Location: Digital Creator North BayDate: August 21st – 25th, 2023Time: 9AM – 3PMCost: $250 for the entire weekAges: 11-14 Prepare yourself for an unparalleled digital adventure! Digital Creator North Bay proudly presents an...
Digital Creator North Bay March Break Comic CampLocation: Digital Creator North BayDate: March 13th – 17th, 2023Time: 9AM – 3PMCost: $200 for the entire weekAges: 11+ Are you looking for a super fun and exciting way to spend your March Break? Look no further than...