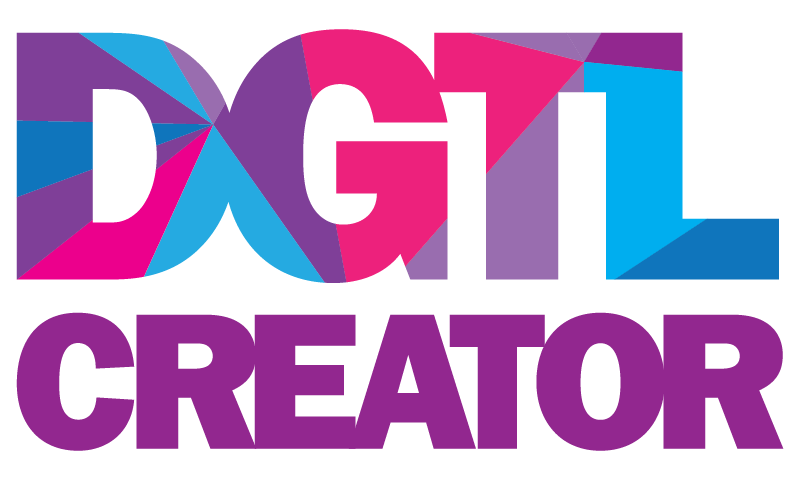 News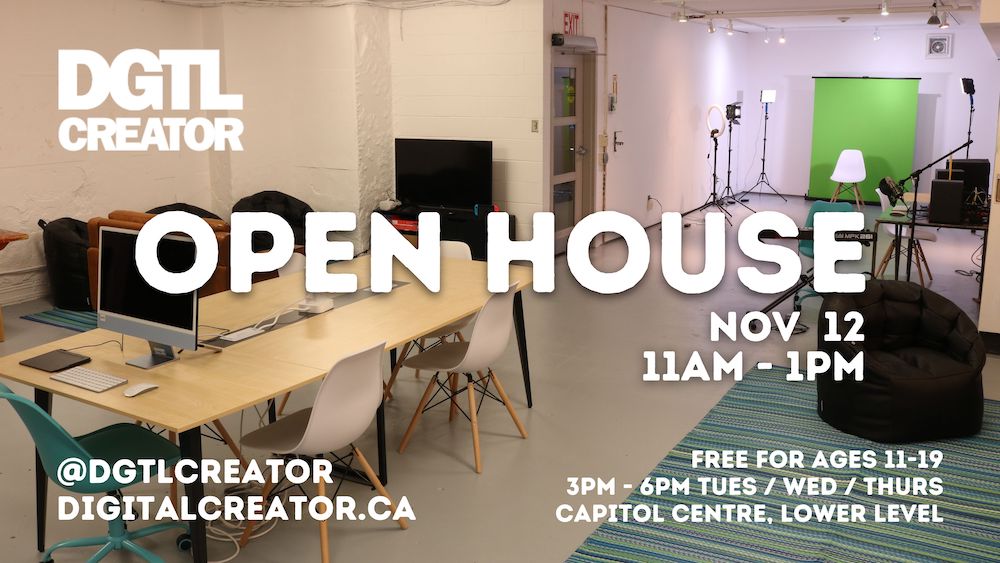 Digital Creator North Launching Free Digital Media Arts Program in Downtown North Bay – Saturday, November 12th, 2022 from 11am – 1pm
(North Bay – October 24th, 2022) The Near North Mobile Media Lab (N2M2L) is excited to announce the grand opening of Digital Creator North (DCN), located on the lower level of the Capitol Centre in Downtown North Bay, ON. Digital Creator North is an exciting arts initiative that encourages youth (ages 11-19 years old) to explore the world of digital media arts through state-of-the-art technology and software. DCN offers a free, safe and welcoming place to hang out, socialize and be creative while exploring the world of digital media.
Join us Saturday, November 12, 2022, from 11am – 1pm for our Open House & Press Launch event from. During this event we welcome members of the community to come by and visit our space located on the lower level of the Capital Centre at 150 Main St E, North Bay (enter from the parking lot). Activities will include Light-Art Photography, Mixing like a DJ, Photoshop Fun with Portraits, and tours of our newest location.
With the guidance of skilled mentors providing free workshops and activities, pre-teens and teens can explore video and film production, photography, audio recording, graphic design, gaming, podcasting, coding, web development and animation. Our North Bay Digital Creator space is equipped with the latest in digital media technology including Apple computers with Adobe Creative Cloud software; Apple iPads, Canon DSLR cameras, tripods and lights; a GoPro camera; a music recording setup with MIDI keyboard controller; podcasting and DJing equipment, a mini 3D printer; a Meta Quest 2 VR headset; and a Nintendo Switch gaming area.
Digital Creator is a free, low-barrier program that helps build healthy, vibrant and creative communities. Teens can use the space to relax, do homework, meet up with friends, play video games — as well as benefit from both formal and informal mentor-based programming, inspired by their own interests and imagination. By strengthening their creative voices teens can become producers of culture rather than consumers, and gain the digital confidence to make a positive contribution to their own communities. Now more than ever where you're from isn't as important as what you know.
In 2013 N2M2L started the Digital Creator North Project, which began a series of consultations around the region with a mission to understand how to increase participation in media arts disciplines in Northern Ontario. North Bay is the 7th space to be launched by N2M2L since 2016, in a multi-year project that has received major funding from the Ontario Trillium Foundation, and the Canada Council for the Arts.
About N2M2L
Near North Mobile Media Lab (N2M2L) provides the tools media artists, students, filmmakers and audiences in Northern Ontario need to produce, present and enjoy contemporary media arts in all its forms. This includes but is not limited to: media installations; filmmaking; video art; animation; documentary arts; and sound production. We provide a rental service of industry standard equipment at low prices, run workshops, hold screenings and events, and foster a growing community of media artists in our region. We are located in downtown North Bay.
For more information about this event, or to schedule an interview or tour, please contact N2M2L Executive Co-Director Sharon Switzer at: [email protected].  Visit our website at digitalcreator.ca and find us on Instagram @dgtlnorthbay.
-30-
Media Contact:
Jameson Toye
Communications Officer
(705) 476-6402
Near North Mobile Media Lab
[email protected]
Digital Creator Summer Camp for Kids!Location: Digital Creator North BayDate: August 21st – 25th, 2023Time: 9AM – 3PMCost: $250 for the entire weekAges: 11-14 Prepare yourself for an unparalleled digital adventure! Digital Creator North Bay proudly presents an...
Digital Creator North Bay March Break Comic CampLocation: Digital Creator North BayDate: March 13th – 17th, 2023Time: 9AM – 3PMCost: $200 for the entire weekAges: 11+ Are you looking for a super fun and exciting way to spend your March Break? Look no further than...