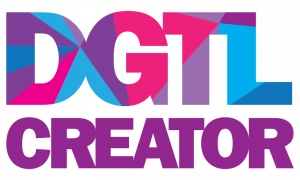 DGTL CREATOR NORTH BAY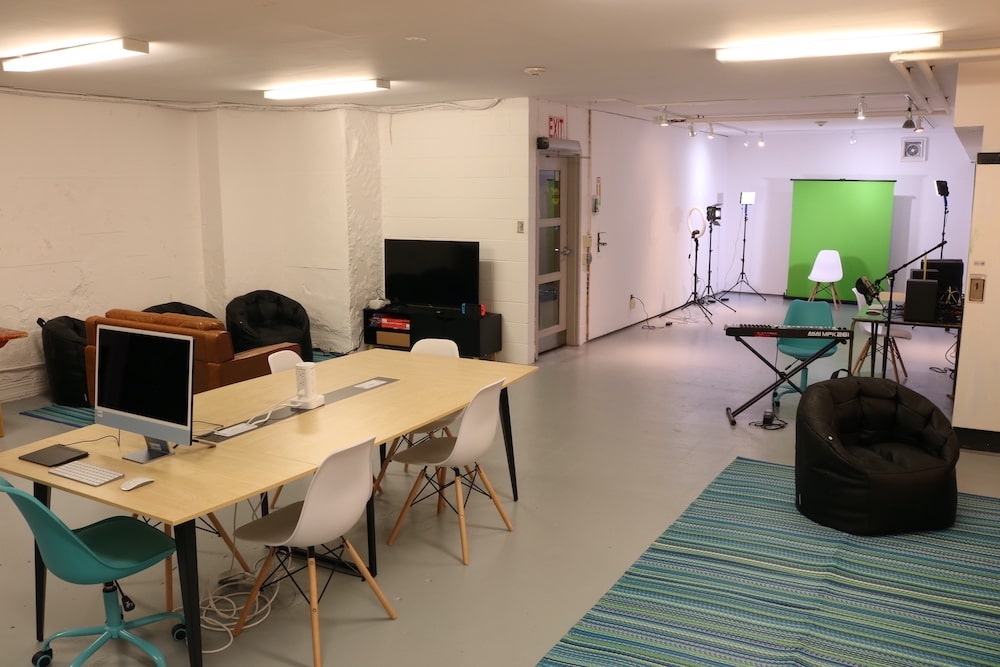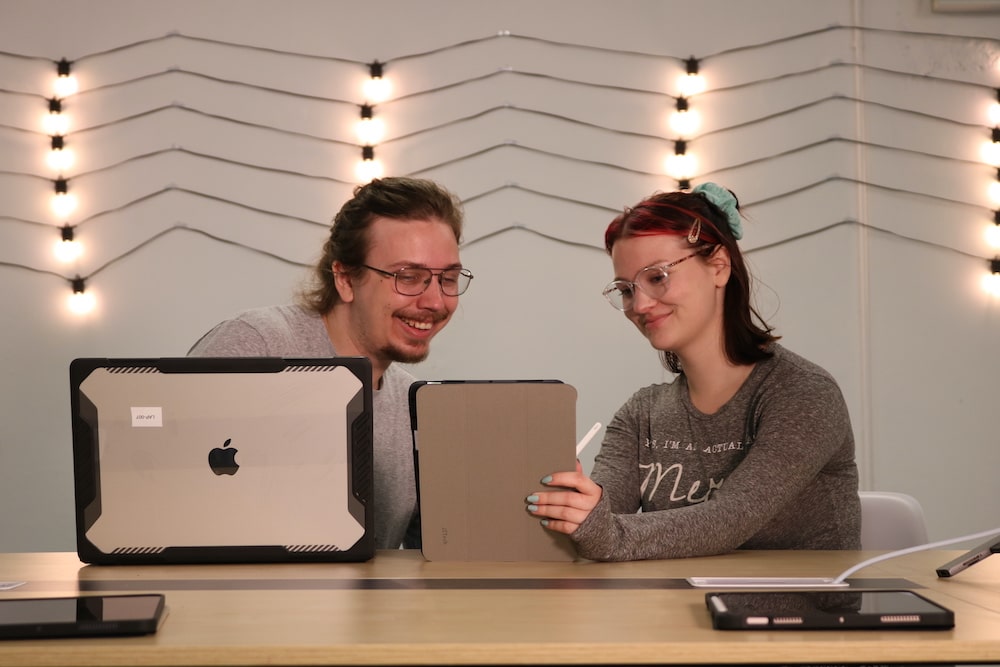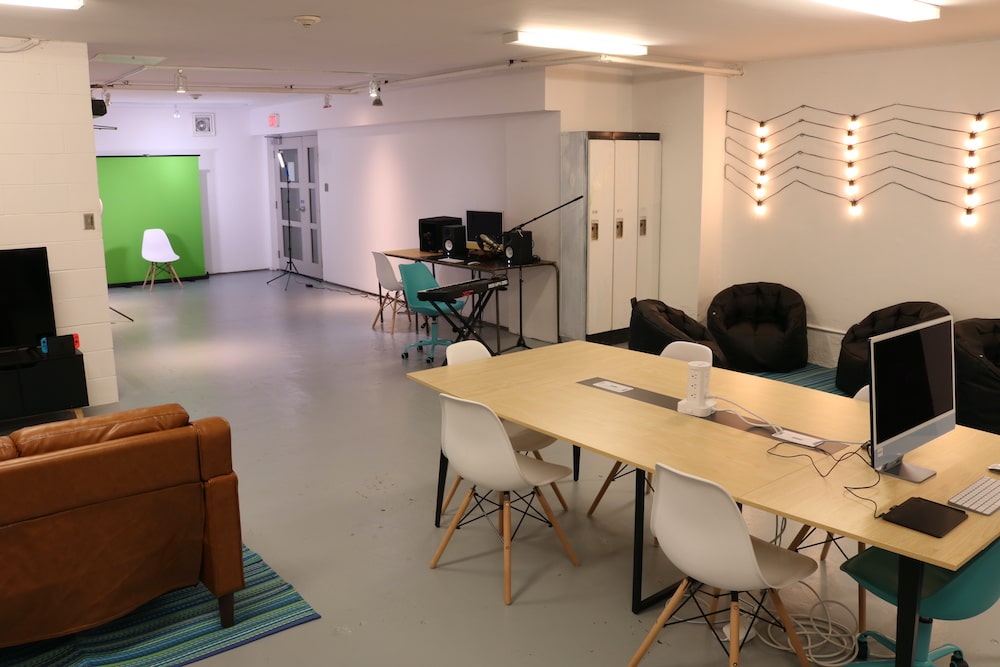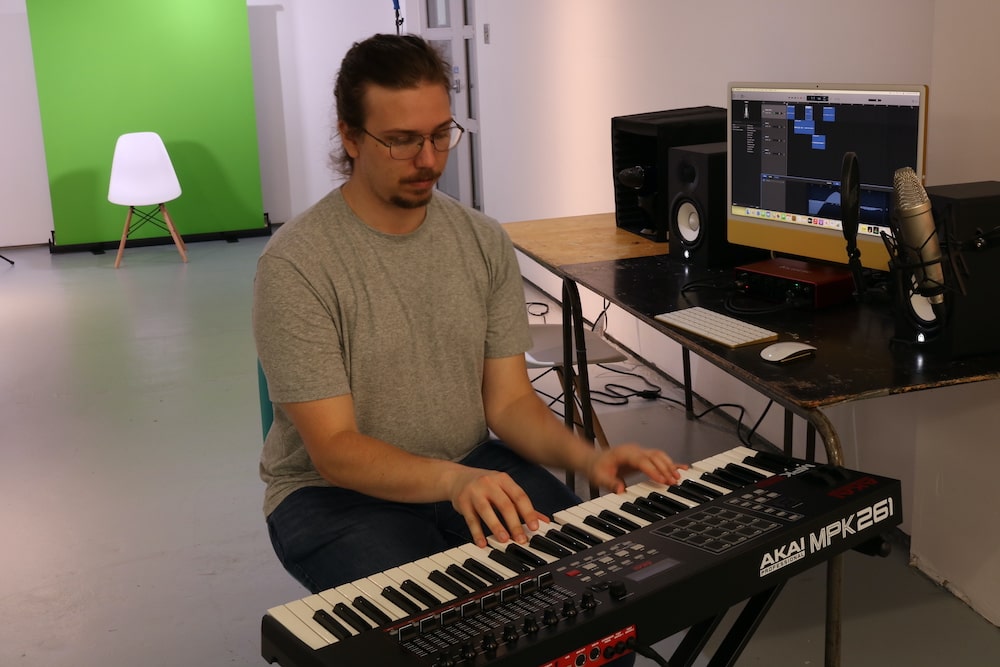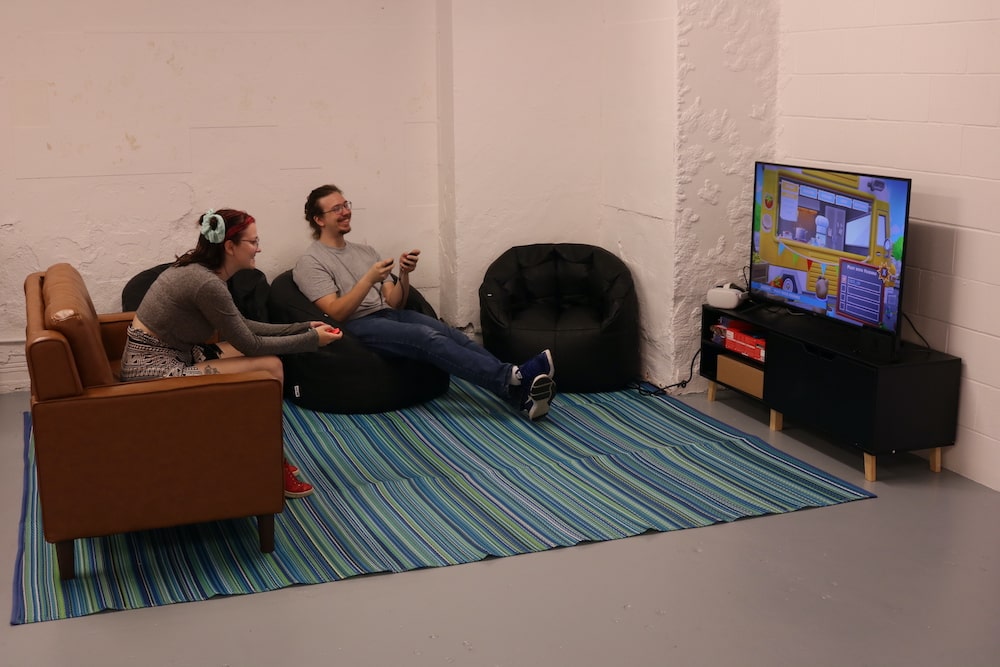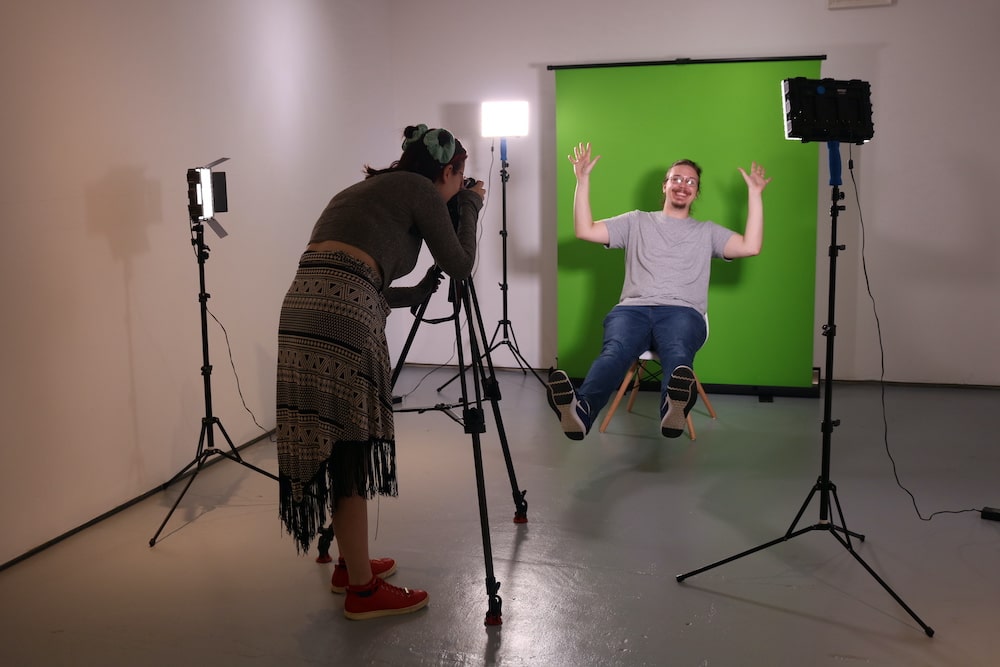 About DGTL North bay
We Know How to Make Learning Fun!
Digital Creator North offers a safe, welcoming place to hang out, socialize and be creative while exploring the world of digital media.
Located on the lower level of the Capitol Centre in downtown North Bay, our spacious lab is equipped with the latest in digital media technology including Apple computers and iPads with Adobe Creative Cloud software; DSLR cameras, tripods and lights; a GoPro camera; a music recording and podcasting setup with MIDI keyboard controller; a mini 3D printer; a Meta Quest 2 VR headset; and a Nintendo Switch gaming area.
With the guidance of skilled mentors providing free workshops and activities, pre-teens and teens can explore video and film production, photography, audio recording, graphic design, gaming, podcasting, coding, web development and animation.
Teens are also encouraged to use the space to relax, do homework, meet up with friends, play video games and socialize — as well as benefit from mentor-run programming inspired by the participants' own interests and imagination.
The Digital Creator program was designed as a low-barrier way to help build healthy, vibrant and creative communities. By strengthening their creative voices teens can become producers of culture rather than consumers, and gain the digital confidence to make a positive contribution to their own communities. Now more than ever, where you're from isn't as important as what you know.
Register now for our FREE Programming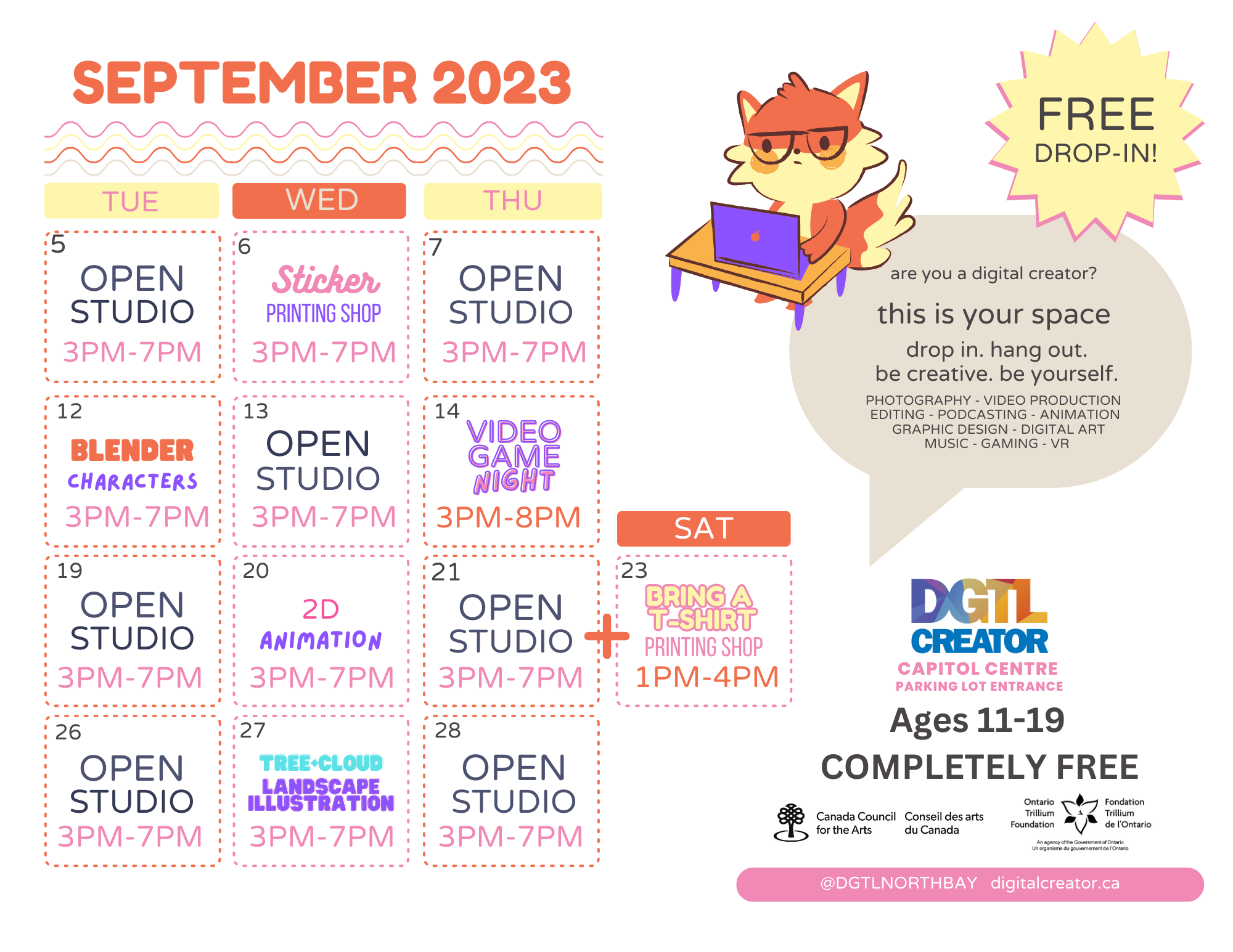 Katya Serre
Network Facilitator
Aanin, Hello! Katya Serre is an Anishinaabe artist from Nipissing First Nation who is passionate about sharing her love for the arts within the community. She gravitates towards acrylic paint and digital works but also enjoys multimedia pieces that allow her to explore and go beyond the conventions of canonical western art. She aspires to create a space for artists that is open to and welcoming of all.
Sara Mayhew
Program Facilitator
Sara Mayhew is a Canadian manga artist, writer, and illustrator. She graduated Canadore College in 2005 and the same year created "Secrets of Sorcerers," which won the International Manga and Anime Festival award and a Northern Arts grant. Mayhew also illustrated "The First Emperor," self-published "Love Pet," and created the "Legend of the Ztarr" series, which received another Northern Arts grant. Mayhew has written about her skeptical viewpoint in her art in various periodicals, podcasts, and conventions. Her work has also featured in Applied Arts Magazine and Scholastic's ChickaDEE magazine.