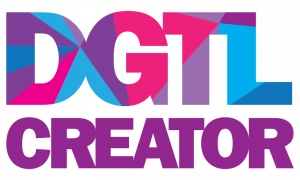 Inspiring Digital Creativity in Ontario's North
DGTL CREATOR NORTH BAY
Hours: Tuesday, Wednesday & Thursday from 3pm – 6pm
Location: Capitol Centre, lower level, 150 Main Street East, North Bay, ON, P1B 1A8
Digital Creator North Bay operates as a free, drop-in learning environment for youth aged 11 – 19 to acquire digital media skills. Staffed by artist mentors, the space is equipped to support interest-driven creative activities like 3D Printing, coding, graphic design, animation, videography, digital photography, podcasting and audio recording. Teens can also come in to work on homework, read, paint, draw, collage, or just hang out and play video games with friends!
What is Dgtl Creator North?
Digital Creator North is a free, low-barrier program for youth and emerging artists with a focus on using digital and media arts tools to support creativity in a casual atmosphere. It is a welcoming program that offers participants the freedom to gain digital skills at their own pace, collaborate with others, and learn from experienced mentors. In 2020 we launched a virtual version of the Digital Creator, using the Gather.town platform. We are also currently working on creating a network to support communities in northern Ontario that want to create their own spaces using Digital Creator as a model.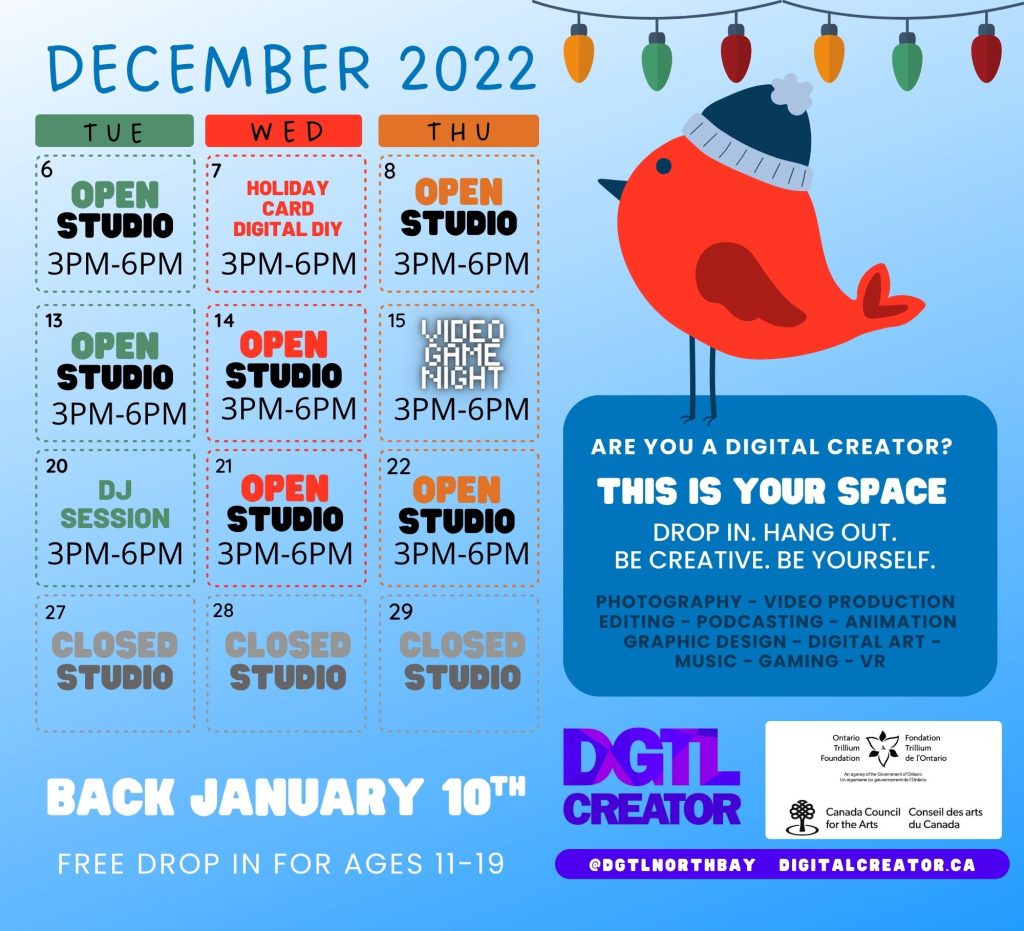 Josie Beamish 
Program Facilitator
Josie Beamish is a multidisciplinary artist from North Bay, specializing in audio production and graphic design. She revels in learning new artistic techniques and finding unconventional ways to incorporate them into her art. Josie hopes to demystify the realm of audio production and inspire young artists to create sounds all their own.
Katya Serre
Program Facilitator
Aanin, Hello! Katya Serre is an Anishinaabe artist from Nipissing First Nation who is passionate about sharing her love for the arts within the community. She gravitates towards acrylic paint and digital works but also enjoys multimedia pieces that allow her to explore and go beyond the conventions of canonical western art. She aspires to create a space for artists that is open to and welcoming of all.
We are still buzzing with excitement following our Grand Opening weekend! Huge thank you to all the partners, friends, staff, and members of the community that came out to visit us at Digital Creator North Bay on Saturday and made this event possible. Thank you to our...
read more