What is Digital Creator North?
Digital Creator North spaces encourage youth and emerging artists to explore digital technologies at six partnering locations with a focus on creating positive change through technology and creativity. These spaces are located in easy to access public spaces — libraries, galleries and museums.
The Digital Creator Program operates as a drop-in, out-of-school learning environments for youth to develop skills in digital media using a participatory culture model and are staffed by full time mentors. This project is aimed to have a positive cultural impact on Northern Ontario by increasing participation in the media arts sector in six small to mid-sized communities. The Digital Creator sites are located in the following partnering communities — New Liskeard, Timmins, Elliot Lake, Sault Ste. Marie, Kenora and Sioux Lookout.
These spaces inspire creative experimentation, peer networking/collaboration, civic engagement, and hands-on learning using various media arts disciplines. Participants can practice video production, audio recording, graphic design, and coding/programming among other periphery disciplines. These teen to young adult learning spaces or "hubs" provide a variety of programming and content to engage program-led projects, after-school drop-ins, peer-to-peer learning and encouraging participants to become active producers of digital culture. These hang-out spaces are for collaboration with friends, exploring technology, sharing ideas and finding one-on-one mentorship. Digital Creator North not only connects young people to technology, media, creative arts, mentors and institutions, but encourages civic engagement through the digital arts.
History
The Digital Creator North project began as a series of consultations in 2013-2014 around the region with an aim to understand how to increase participation in media arts disciplines in northern Ontario. In 2015, N2M2L travelled to the Digital Media and Learning conference in Los Angeles and connected with YouMedia – an initiative out Chicago providing inner-city youth with access to digital media using the library system. Through a knowledge exchange, N2M2L developed Digital Creator North using YouMedia's research as a blueprint. In spring 2016, N2M2L received a Ontario Trillium Fund Grow Grant to develop DCN as a three-year pilot project. The first Digital Creator Spaces in six communities across the north opened in early March 2017.
This project has been graciously supported by the Ontario Trillium Foundation. An agency of the Government of Ontario, the Ontario Trillium Foundation (OTF) is one of Canada's largest granting foundations. With a budget of over $136 million, OTF awards grants to some 1,000 projects every year to build healthy and vibrant Ontario communities.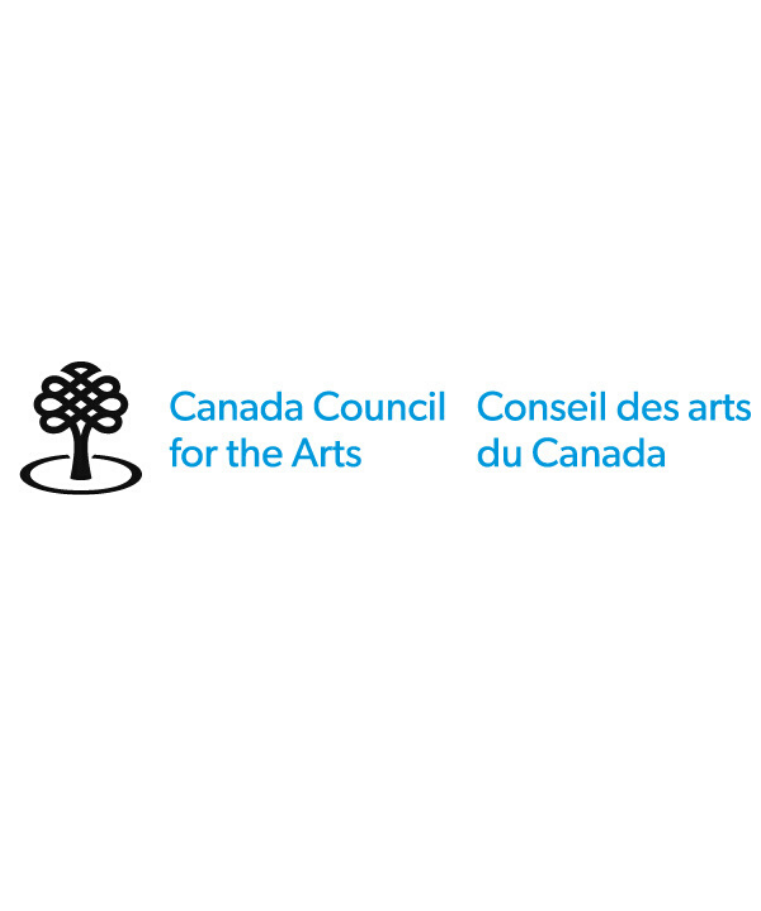 What is N2M2L?

The Near North Mobile Media Lab actively promotes media arts access for all artists, regardless of age, class, gender, sexual orientation, race or ability. We provide the tools that artists, students, and audiences in Northern Ontario need to produce, present and enjoy all forms of contemporary media art.
We envision a thriving media arts community in northern Ontario that produces innovative work, has access to contemporary presentations, and is an active participant in a national discourse by overcoming regional limitations.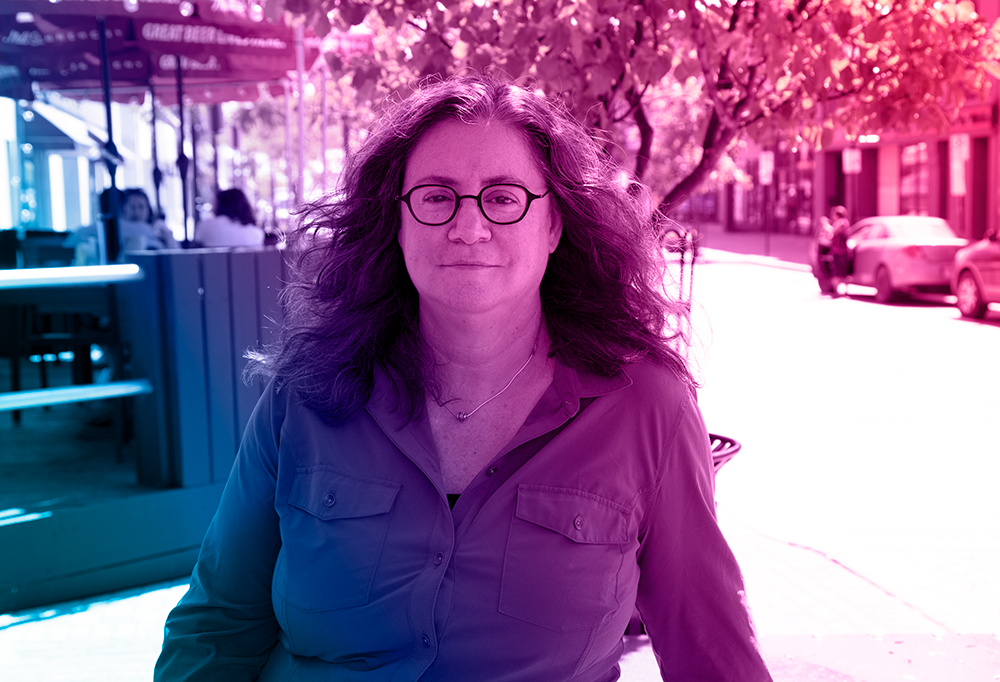 Sharon Switzer
Program Coordinator, Digital Creator North
Sharon Switzer is an artist, curator, arts educator, and producer. She has, since the early 1990s, exhibited her digital and video art widely across Canada and in the U.S, as well as at international art fairs with Corkin Gallery. Her curating focuses on bringing contemporary art to public spaces. She founded the not-for-profit curatorial organization Art for Commuters, and produced the Art in Transit program as well as the Toronto Urban Film Festival, offering artists an opportunity to show their work in the public spaces frequented by urban commuters. Switzer has an MFA from the University of Western Ontario, is a Graduate of the CFC Media Lab at the Canadian Film Centre. She is represented by Corkin Gallery, Toronto.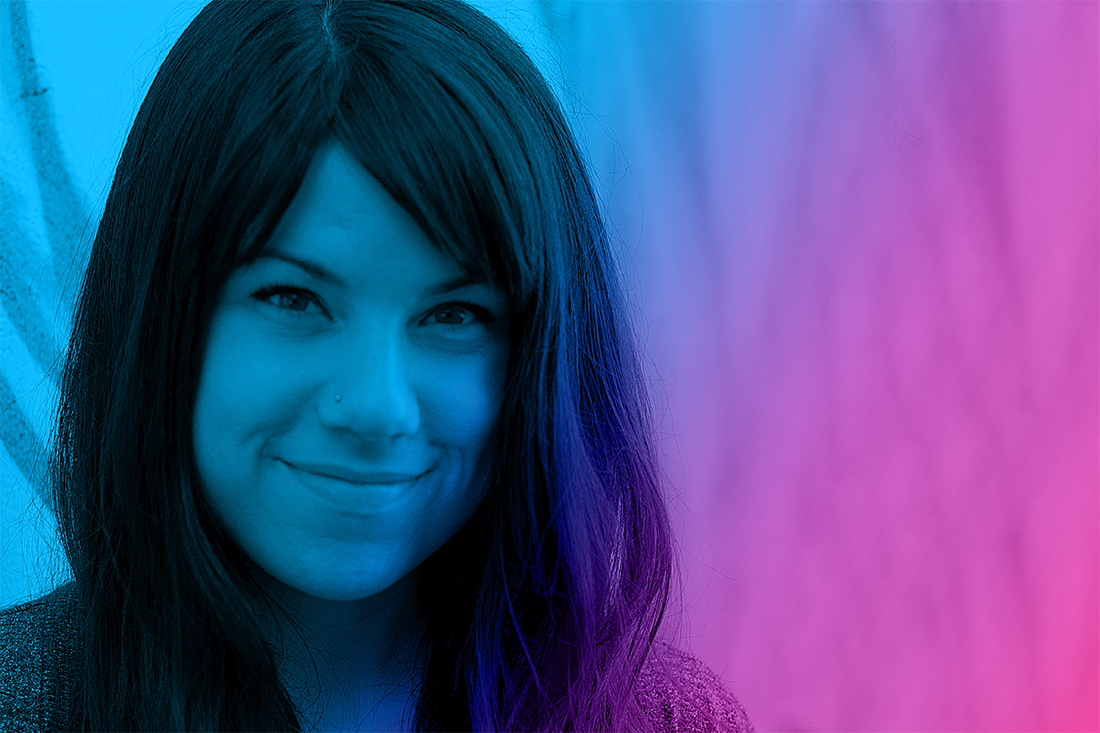 Holly Cunningham
Executive Director, Near North Mobile Media Lab
After graduating from Sheridan College's Media Arts program, Holly completed a Fine Arts degree from Nipissing University which prompted her move to Northern Ontario. Working as the Executive Director of the Near North Mobile Media Lab (N2M2L) for the past six years, Holly has worked to establish programs that aim to engage youth through the digital and media arts. Since 2013, Holly has been pursuing research to explore new means of empowering youth through media production. She sits on the board of directors of the Media Arts Network of Ontario, is chair of the local artist-run centre White Water Gallery and is currently the North Bay rep for Cultural Industries Ontario North.
Kayt Lackie
Elliot Lake Lead Program Coordinator
Kayt is a novelist, new media storyteller, and musician who recently returned to Elliot Lake. After studying classical music at the University of Western Ontario, publishing at Humber College and creative writing at the University of Auckland, she received her PhD in Digital Creative Writing from Bath Spa University in 2017.  Kayt is a recurring staff writer on the hit augmented reality app Zombies, Run! and her next novel, "Connection at Newcombe", is due out Autumn 2020 from Latitude 46. Kayt has been involved in community art since she was a child, first as an avid learner, and more recently as an organiser and teacher. She is the Artistic Director of The VESSEL Transmedia Storytelling Lab and her work on their flagship initiative The VESSEL Project earned the collective a 2018 New Media Writing Prize. She runs a private music studio where she teaches voice, piano, speech arts and drama, as well as a variety of instruments. Kayt is excited to share her expertise and passion for the arts with her hometown.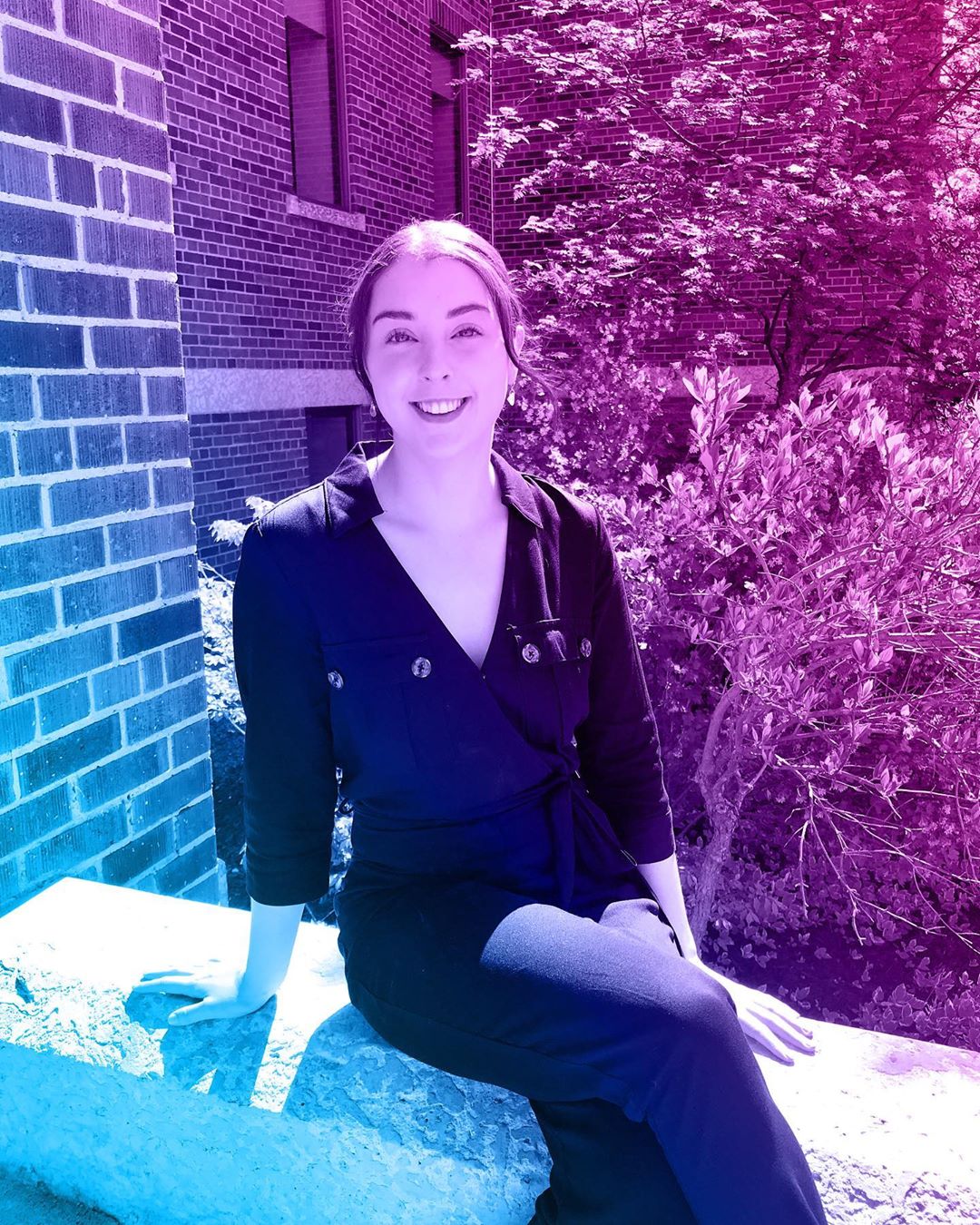 Hannah Ciacco
Sault Ste. Marie Lead Program Coordinator
After graduating from Fanshawe College with a degree in General Arts and Science, Hannah Caicco quickly discovered her passion for literature and Indigenous history. She went on to complete an Honours Double Major in English and History from Algoma University. During her studies Hannah worked closely with the Shingwauk Hall Archives to successfully complete her honours thesis on the Gendered Experiences of Residential School Students. Hannah is currently pursuing a lifestyle and executive coaching certification with the intent to motivate others to follow their dreams. Hannah is determined to use her academic skill set to create a diverse and welcoming community among youth. Going forward she will be completing her Master of Education with a concentration on Aboriginal Curriculum through Queens University online.She is eager to make a lasting impact on youth in Sault Ste. Marie!
Sarah Fraser
Sioux Lookout Lead Program Coordinator
Sarah Fraser is an interdisciplinary artist from Saint John, New Brunswick, that has been living in Sioux Lookout since 2010. Sarah studied Animation and Graphics Technology at the New Brunswick Community College in Mirimachi, NB, where she learned a mix of traditional animation, Flash animation, & 3D animation. Sarah has used her skills while working for The Dept. of National Defence (at Base Gagetown), working in their Gaming Dept, and in Sioux Lookout as the Production Director for the local newspaper, The Sioux Lookout Bulletin. Sarah envisions a thriving media arts community in Northern Ontario, and is excited to make a difference in the lives of our youth by making fun art!
Dom Lafontaine
Temiskaming Shores Lead Program Coordinator
Dominic Lafontaine is an Algonquin multimedia artist, poet and musician. His audacious, humorous and often absurd artworks explore the very notions of cultural identity, meaning and belonging. A graduate of Visual Arts at Ottawa University, he synthesizes his knowledge of traditional art forms with new media in order to redefine the substance and visual language of contemporary native art. Since his return to his northern roots, he has exhibited at the Biennale Internationale d'Art Miniature and is currently working on a project with the National Film Board of Canada. He has a great curiosity for all digital art forms and, as member of the DGTL Creator North team, he wants to share this great passion for the arts with the young creators of Temiskaming Shores.
Heidi Vandenbroeke
Timmins Lead Program Coordinator
Heidi is a video editor and digital designer from Dryden, ON. After moving to Ottawa and completing a Bachelor of Science, she realized her passion for video and media arts. Heidi began taking film workshops at SAW Video and produced her first short film through their JumpstART grant & mentorship program. Now holding a graduate diploma in Interactive Media from Algonquin College, Heidi has been growing her experience as a digital media artist working for an Ottawa film festival and in the high-tech industry. Placing a great value on community volunteering, Heidi uses her talents to support the efforts of organizations like the Ottawa Regional Science Fair and the non-profit arts & culture website apt613.