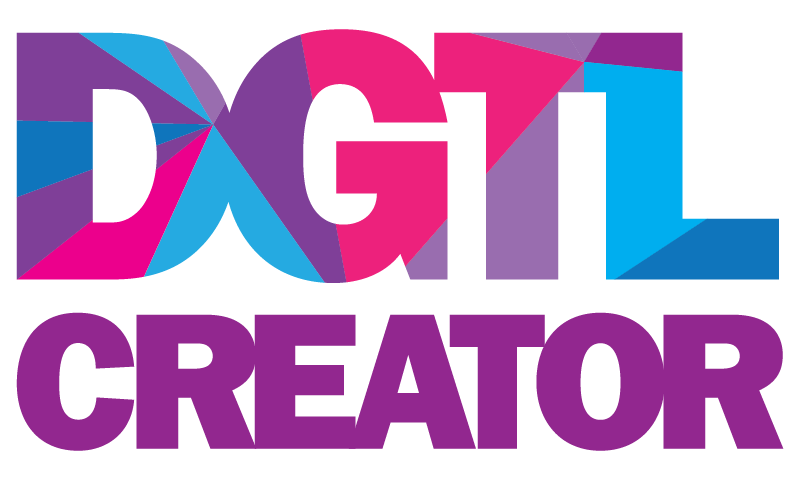 News
Digital Creator Summer Camp for Kids!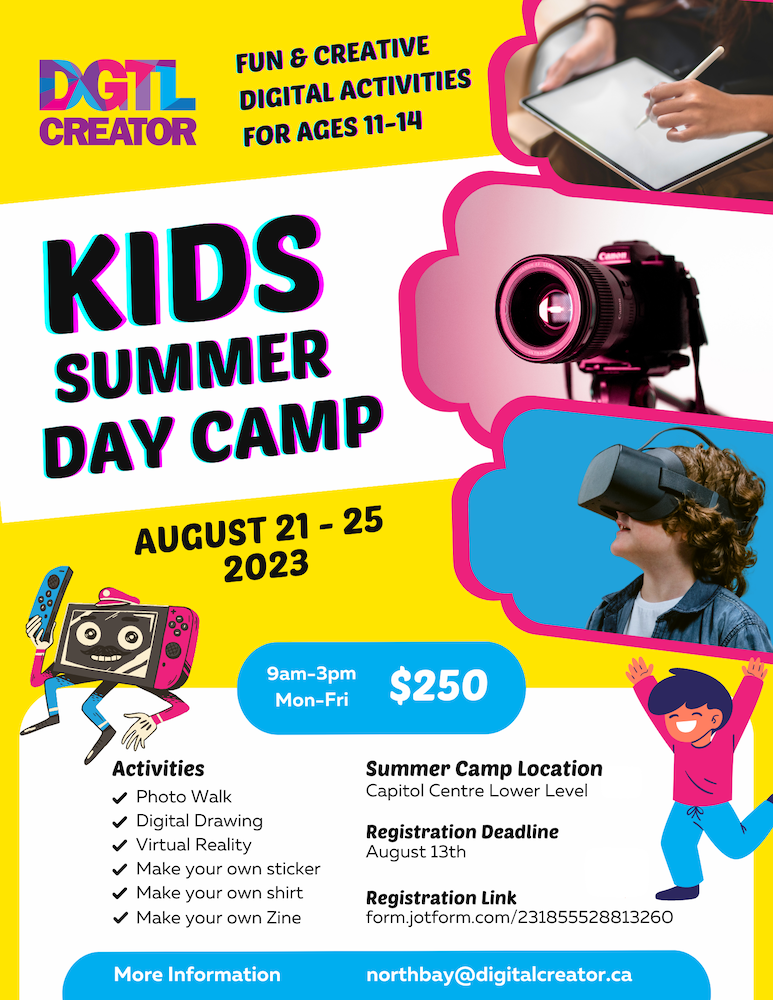 Location: Digital Creator North Bay
Date: August 21st – 25th, 2023
Time: 9AM – 3PM
Cost: $250 for the entire week
Ages: 11-14
Prepare yourself for an unparalleled digital adventure! Digital Creator North Bay proudly presents an unmissable summer camp tailored for kids aged 11-14. This opportunity allows young minds to explore their creativity and delve into the world of digital art, painting in virtual reality, and digital photography! On the final day, Silver Lining will join us to help everyone make Zines using your very own art! But that's not all – you can also print your own designs on your t-shirt and our stickers!
Join us for a week filled with digital fun, ensuring that every young creator finds their inner artist while gaining valuable skills in photography, editing, and design. Don't miss out on this remarkable journey!
Register before August 13th using our online form HERE to guarantee your spot!
Digital Creator North Bay March Break Comic CampLocation: Digital Creator North BayDate: March 13th – 17th, 2023Time: 9AM – 3PMCost: $200 for the entire weekAges: 11+ Are you looking for a super fun and exciting way to spend your March Break? Look no further than...
DGTL Creator North Bay Grand Opening - RecapWe are still buzzing with excitement following our Grand Opening weekend! Huge thank you to all the partners, friends, staff, and members of the community that came out to visit us at Digital Creator North Bay on Saturday...