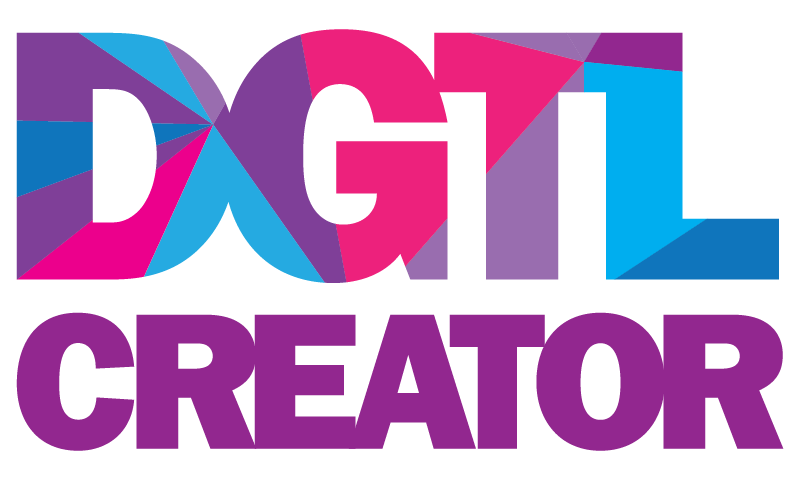 News
We're hiring a Program Facilitator in
North Bay, Ontario! Apply now!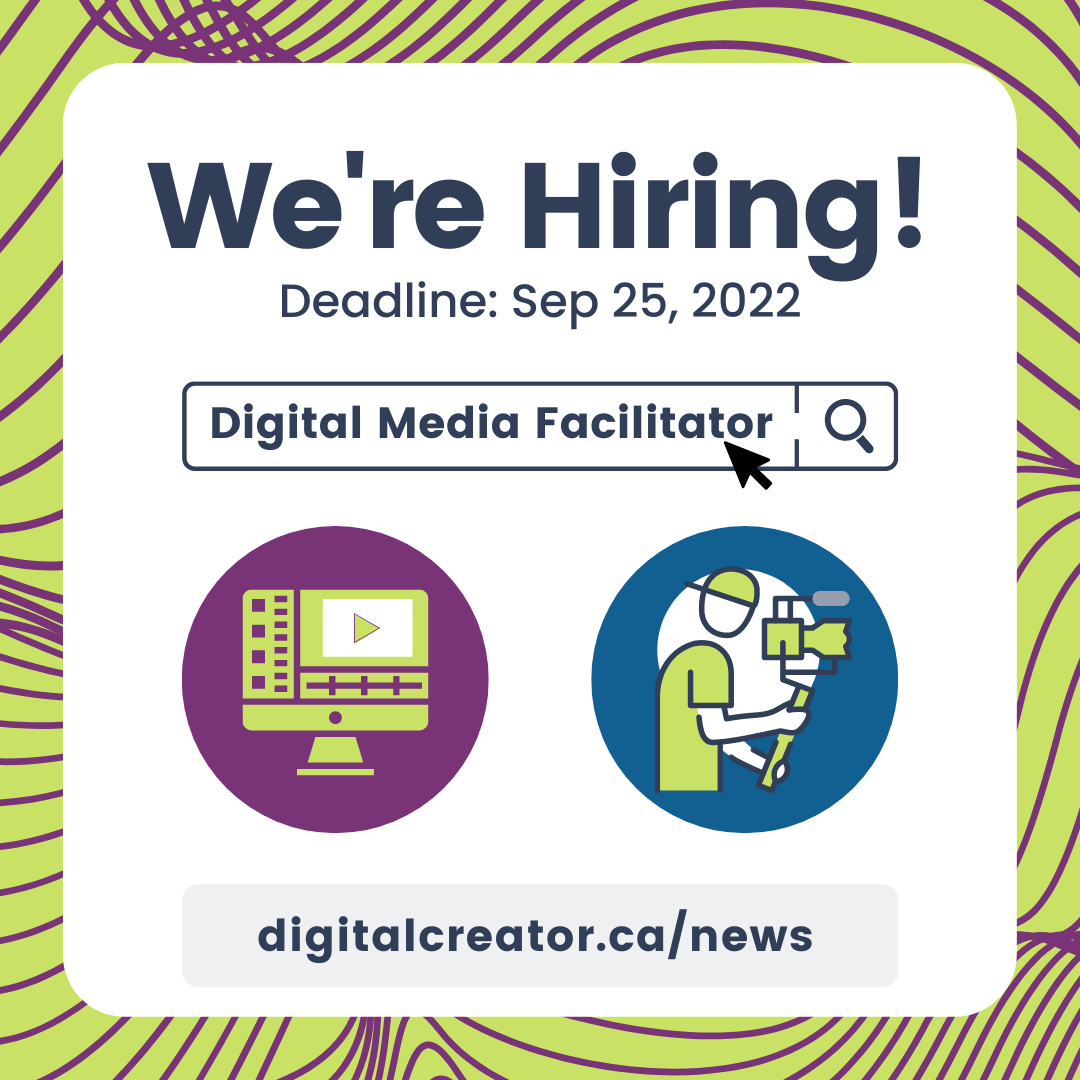 Call for Applications: Program Facilitator, Digital Creator North in North Bay, ON
*Update* The application deadline has been extended to September 25th, 2022
Date Posted: September 8, 2022
Application Deadline: September 25, 2022
Positions: 1
Start Date: October 3, 2022
Hours/Wage: 16 hrs/wk @ $23/hr
Province: Ontario
Region: Northern Ontario
Location: Capitol Centre, 150 Main St E, North Bay, ON P1B1A8
Term: 1 year contract with potential of renewal
Organization Description
The Near North Mobile Media Lab envisions a thriving media arts community in Northern Ontario that produces innovative work, has access to contemporary presentations, and is an active participant in a national discourse by overcoming regional limitations. We actively promote media arts access for all artists regardless of age, class, gender, sexual orientation, race, or ability.
Project Description
The Digital Creator North has a history of established low-barrier media arts based creator spaces for youth and emerging artists in six partner communities across Northern Ontario. The North Bay space operates as a drop-in, creative learning environment for youth and emerging artists to develop skills in digital media using a participatory culture model. This space will inspire creative experimentation, peer networking/collaboration, and hands-on learning using various digital/media arts disciplines. These disciplines include video production, audio recording, digital art, graphic design, and coding/programming. This project aims to have a positive cultural impact on the community of North Bay and the surrounding area by increasing participation of youth in digital media creation.
Job Description
Under the supervision of the Program Coordinator, the Program Facilitator will be responsible for working together to coordinate and execute the Digital Creator North project in North Bay, Ontario. This includes offering structured and unstructured learning opportunities in digital and media arts for youth and emerging artists. Programming Research Facilitators will be required to create a welcoming space, offer creative mentorship and develop responsive media arts programming for their community.
Duties
Develop responsive programming in various digital media arts disciplines, including workshops
Help to develop and maintain a low-barrier digital space for teens and emerging artists
Maintain equipment when necessary
Prepare written observation reports and record program data for evaluation
Plan and coordinate with Community Partners to reach programming goals
Work with the team at Near North Mobile Media Lab to develop strategies for local marketing
Assist in maintaining the program's social media presence, including posting behind-the-scenes documentation and event postings
Eligibility
Candidates must be a graduate of an accredited post-secondary degree, diploma or certificate granting program in Education, Visual Arts, Media or Digital Arts, Community Development, Arts Administration, or a related field.
Additional Requirements
Ability to work independently and within defined timelines
Well-organized, self-starter who is attentive to detail
Self-motivated to learn and research new models and methods
Excellent communication skills (written and verbal)
Community-minded and able to facilitate outreach strategies
Previous experience with teens/young adults in an education setting
Curiosity in learning new technologies and software used in media and digital arts
Comfortable communicating via various social media platforms
Public speaking and presentation skills
Working knowledge of film and video equipment, digital and media technologies and software with willingness to expand knowledge based on teen interest
Work experience in any related field a benefit
Knowledge of Microsoft Office (Word, Excel, Powerpoint) and technologically current with web-based programs and social media
Personal interest or active artistic practice in digital media discipline an asset
Experience in community outreach an asset
Knowledge of Northern communities an asset
First Aid Training or willingness to get certified
A Vulnerable Sector Check will be required of successful candidates
How to Apply:
Please send your resume, CV, and cover letter (in a PDF attachment) to [email protected]. Please reference "Digital Creator North Programming Facilitator" in the subject line of email. Applications without a cover letter will not be considered. No phone calls please.
Contact Info:
Name: Sharon Switzer
Title: Program Coordinator
Email: [email protected]
Website: www.n2m2l.ca + www.digitalcreator.ca
@dgtlnorthbay

Digital Creator Summer Camp for Kids!Location: Digital Creator North BayDate: August 21st – 25th, 2023Time: 9AM – 3PMCost: $250 for the entire weekAges: 11-14 Prepare yourself for an unparalleled digital adventure! Digital Creator North Bay proudly presents an...
Digital Creator North Bay March Break Comic CampLocation: Digital Creator North BayDate: March 13th – 17th, 2023Time: 9AM – 3PMCost: $200 for the entire weekAges: 11+ Are you looking for a super fun and exciting way to spend your March Break? Look no further than...