What is Digital Creator North?
Digital Creator North spaces encourage youth and emerging artists to explore digital technologies at six partnering locations with a focus on creating positive change through technology and creativity. These spaces are located in easy to access public spaces — libraries, galleries and museums.
The Digital Creator Program operates as a drop-in, out-of-school learning environments for youth to develop skills in digital media using a participatory culture model and are staffed by full time mentors. This project is aimed to have a positive cultural impact on Northern Ontario by increasing participation in the media arts sector in six small to mid-sized communities. The Digital Creator sites are located in the following partnering communities — New Liskeard, Timmins, Elliot Lake, Sault Ste. Marie, Kenora and Sioux Lookout.
These spaces inspire creative experimentation, peer networking/collaboration, civic engagement, and hands-on learning using various media arts disciplines.  Participants can practice video production, audio recording, graphic design, and coding/programming among other periphery disciplines. These teen to young adult learning spaces or "hubs" provide a variety of programming and content to engage program-led projects, after-school drop-ins, peer-to-peer learning and encouraging participants to become active producers of digital culture. These hang-out spaces are for collaboration with friends, exploring technology, sharing ideas and finding one-on-one mentorship. Digital Creator North not only connects young people to technology, media, creative arts, mentors and institutions, but encourages civic engagement through the digital arts.
History
The Digital Creator North project began as a series of consultations in 2013-2014 around the region with an aim to understand how to increase participation in media arts disciplines in northern Ontario. In 2015, N2M2L travelled to the Digital Media and Learning conference in Los Angeles and connected with YouMedia – an initiative out Chicago providing inner-city youth with access to digital media using the library system. Through a knowledge exchange, N2M2L developed Digital Creator North using YouMedia's research as a blueprint. In spring 2016, N2M2L received a Ontario Trillium Fund Grow Grant to develop DCN as a three-year pilot project. The first Digital Creator Spaces in six communities across the north opened in early March 2017.
This project has been graciously supported by the Ontario Trillium Foundation. An agency of the Government of Ontario, the Ontario Trillium Foundation (OTF) is one of Canada's largest granting foundations. With a budget of over $136 million, OTF awards grants to some 1,000 projects every year to build healthy and vibrant Ontario communities.
What is N2M2L?

The Near North Mobile Media Lab actively promotes media arts access for all artists, regardless of age, class, gender, sexual orientation, race or ability. We provide the tools that artists, students, and audiences in Northern Ontario need to produce, present and enjoy all forms of contemporary media art.
We envision a thriving media arts community in northern Ontario that produces innovative work, has access to contemporary presentations, and is an active participant in a national discourse by overcoming regional limitations.
Alexander Rondeau
Program Coordinator, Digital Creator North
Alexander Rondeau is a multidisciplinary contemporary artist and curator, and arts administrator currently based in North Bay, Ontario. Rondeau holds a BFA in Image Arts: Photography Studies from Ryerson University. His artistic practice is largely lens based hybridizing photography, performance, sculpture, and site specific interventions highlighting the impermanence of queerness as seen through the social and cultural histories embedded in objects, the landscape, and his own body. Rondeau has had many exhibitions across Toronto – in 2017, he was a featured and sponsored artist during the Scotiabank CONTACT Photography Festival. Shortly after, he participated in the Masters of Art and Design International Artist Residency in Sigulda, Latvia. Other residencies include Art Camp: Artist Residency for Emerging Artists, and the Queer + Trans Artist Residency, both in Toronto, 2016. In his curatorial practice, Rondeau has curated over 20 exhibitions in the last 3 years including An Upstream Flow in a Downstream Current, an outdoor site specific exhibition with 25 artists, performers, and writers from across Ontario addressing issues of identity and the landscape in the rural north.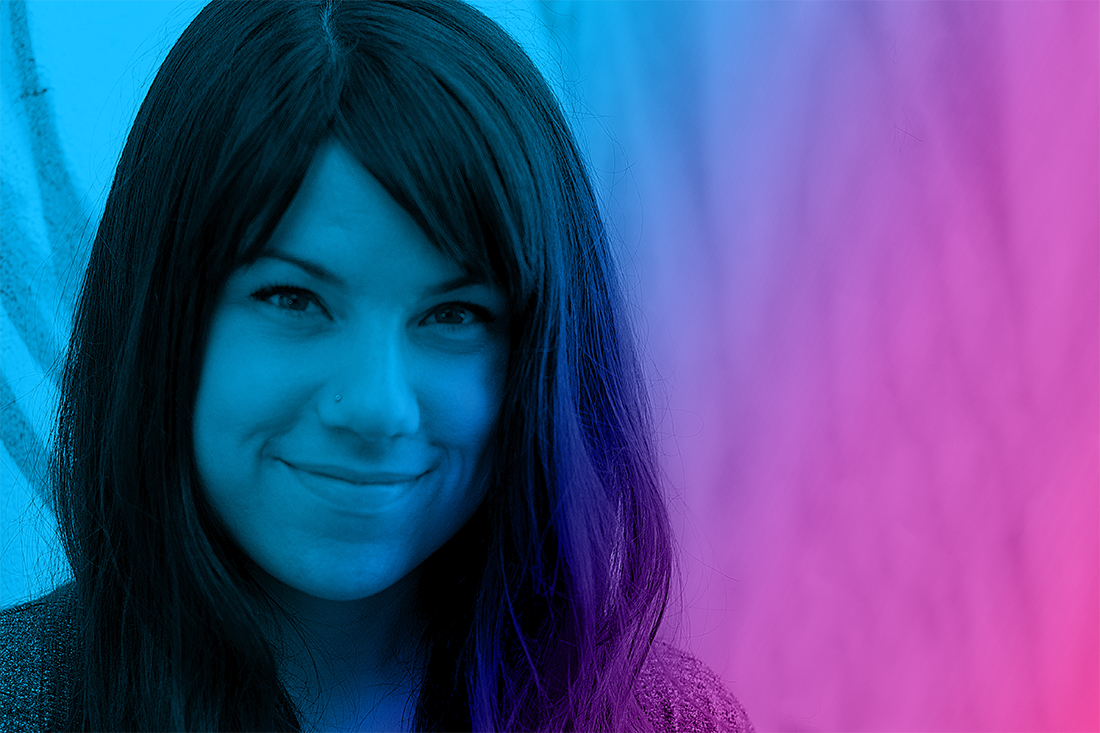 Holly Cunningham
Executive Director, Near North Mobile Media Lab
After graduating from Sheridan College's Media Arts program, Holly completed a Fine Arts degree from Nipissing University which prompted her move to Northern Ontario. Working as the Executive Director of the Near North Mobile Media Lab (N2M2L) for the past six years, Holly has worked to establish programs that aim to engage youth through the digital and media arts. Since 2013, Holly has been pursuing research to explore new means of empowering youth through media production. She sits on the board of directors of the Media Arts Network of Ontario, is chair of the local artist-run centre White Water Gallery and is currently the North Bay rep for Cultural Industries Ontario North.
Shane Miljevic
Elliot Lake Lead Program Coordinator
Shane Miljevic is a filmmaker and photographer from Mount Brydges, Ontario. Growing up in a small town, Shane's main inspirations came from the films he rented from his local video store. He found a love and passion in filmmaking from seeing the masterworks of Scorsese and Tarantino. He is a graduate of Canadore College's Digital Cinematography and Post-Production programs, with a focus on directing and camera. He is an avid photographer, and loves to show the world his own unique vision through his pictures. Shane is excited to share his knowledge and training with Elliot Lake's digital creator space! 
Nathaniel Marchand
Kenora Lead Program Coordinator
Nathaniel Marchand is a multi-media artist, videographer and musician. Originally from Midland, Ontario, he was the recipient of the Summer Company grant for visual art production. He has since attended the Yukon School of Visual Arts in Dawson City, Yukon and received his Bachelor of Arts in Communications from Concordia University in Montréal, Québec, where he specialized in audio-visual production. With a vested interest in exploring links between community, environment and the arts, he has hosted radio programs across Canada and exhibited work in various festivals.
Katie Huckson
Sault Ste. Marie Lead Program Coordinator
Katie Huckson is an artist from Northern Ontario. Her work involves community collaboration, public intervention, experimental approaches to new media, and interdisciplinary research as practice. Her current research interests include feminist perspectives on the human body, unpacking "feminine" identity, and cultural ideologies related to women and their bodies. Huckson has exhibited and screened her work across Canada and internationally, and has attended artist residencies in Colorado and Hue, Vietnam. Most recently, she has been developing her MFA thesis exhibition at the University of Windsor, where she is also working as a teaching assistant and research assistant in the INCUBATOR BioArt Lab.
Laine Helbling
Sioux Lookout Lead Program Coordinator
Laine Helbling is a graphic designer and illustrator from Dryden, Ontario. She studied philosophy at the University Of Guelph and graphic design with a focus on advertising at George Brown College. Laine worked in Toronto as a freelance designer and visual merchandiser. In her own practice, Laine mixes handcraft such as sculpture and lettering with digital applications to create emotive projects. Throughout her travels and education, the North has always been the lens in which Laine sees the world, taking its work ethic and authenticity with her. She is happy to be back in Northwestern Ontario taking on the role of Digital Creator Program Lead in Sioux Lookout.
Stephen Kozinski
Temiskaming Shores Lead Program Coordinator
Stephen Kozinski was born and raised in a rural community, thirty minutes outside of Ottawa, in a town called Russell. After high school, Stephen moved to North Bay, Ontario, where he received a diploma in Television and Media Broadcasting at Canadore College. He took a year of Digital Cinematography at Canadore College before enrolling and completing a short Graphic Design program in Tianjin, China. Taking this course in China gave Stephen a taste of travelling, which he later indulged more into and became of importance in his life — giving him the opportunity to apply the skills he gained in college to create travel videos.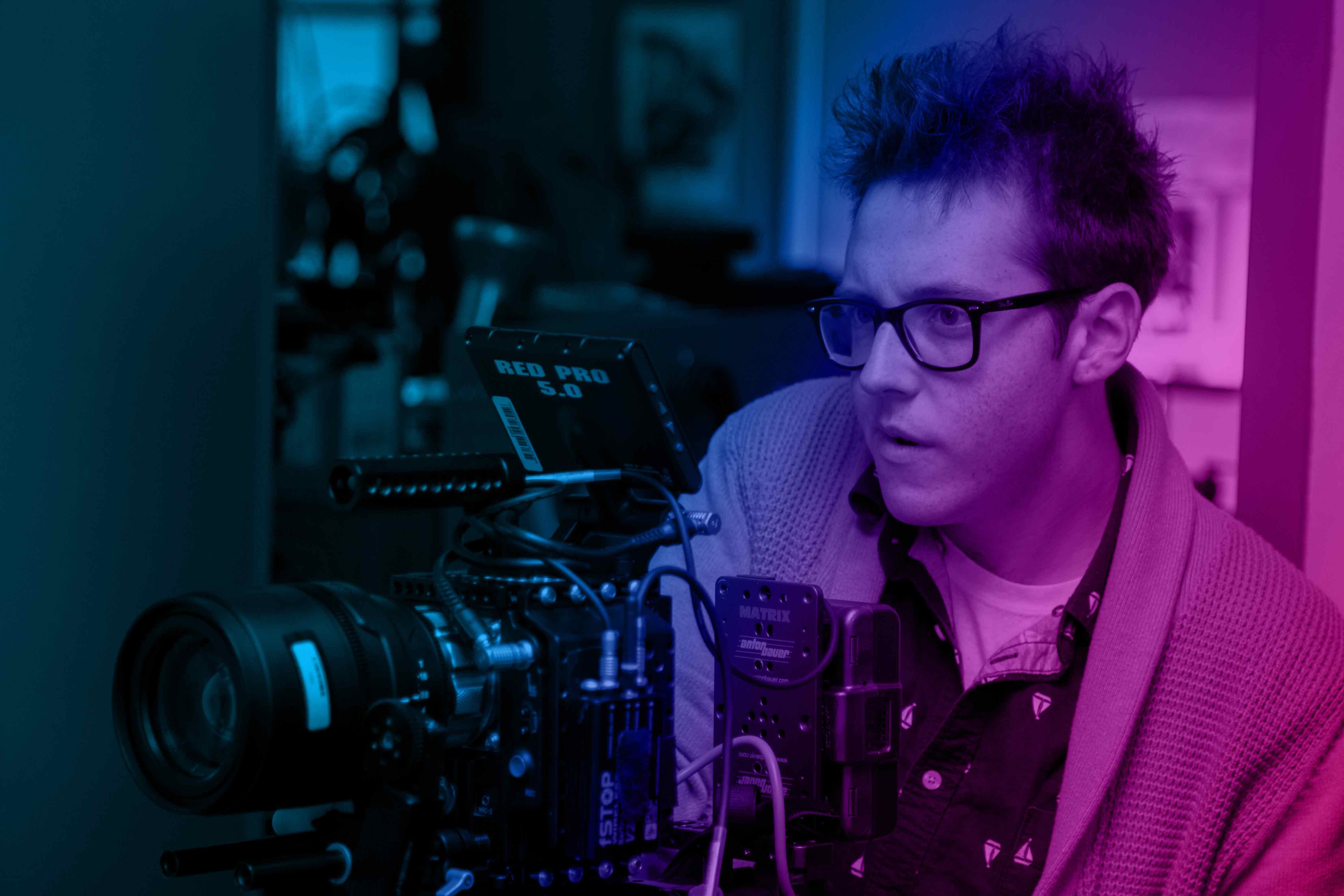 Tyler Levesque
Timmins Lead Program Coordinator
Tyler Levesque is a filmmaker, actor and media artist from North Bay, Ontario. In 2017, he received an Advanced Diploma in Digital Cinematography, and sometime during his studies, found a place in the industry doing backups and live colour correction for productions shooting in Northern Ontario. Outside of the industry, his independent and student efforts, in both key and supporting roles, have gone on to screen internationally. As an actor for screen, he has played everything from a Funeral Director (who also happened to be the Angel of Death) to the frenetic, umbrella-toting hoarder in the fourth season of Hard Rock Medical. In his media arts practice, Tyler's focuses include experimental editing, found-footage, and juxtaposition using spoken-word poetry and moving images. Tyler has instructed several media arts courses for youths aged 8-14, and is excited to have the opportunity to develop more workshops and programming for teens aged 14-19 at Digital Creator in Timmins, Ontario.